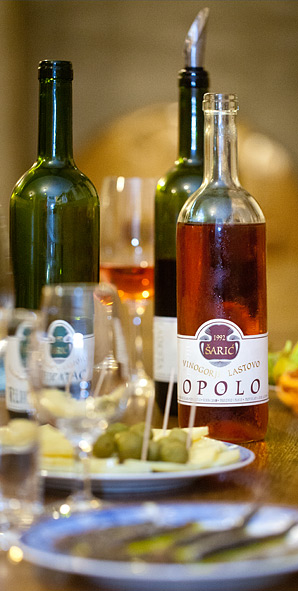 Blog
For all winelovers and those who are about to become , we offer the wine cellar tour that includes tasting of quality wines and delicious local specialities.
Trying to evoke the tradition and to offer the high quality in a very pleasant atmosphere, we are serving:
homemade goat cheeses, Pag cheese and Livno cheese
dalmatian smoked ham (prosciutto) with green and black olives
salted anchovies , fish paté, homemade capers
fritule (prkle) and krostule (skalice) which are typical desserts in this region; small, sweet cakes made of pastry and fried in oil
Šarić wines of high quality: white wine Rukatac, rosé wine Opolo, red wine Plavac Mali and Merlot.
We are expecting you! Cheers!
Contact us for the wine degustation: Nives Šarić (00385 95 843 37 46) and Nenad Šarić (00385 98 167 96 23); info@provin-lnt.hr